Product Introduction
Majority of wet brewer grains is from various brew houses. But, wet brewer grain always goes bad. Therefore, wet brewer grain will cause pollution to environment in the transportation and storage process. Recently, many brew houses gradually refer to deep processing methods which will not only reduce pollution, but also add economic profits. Brewer dryer produced by our company can reduce the 85% moisture content of brewer grain to lower than 10% after pre-dehydration. At present, this set of drying equipment has been widely applied in many brew houses and feedstuff enterprises. It brings great economic profits to various customers.
Product Superiority
1. Stable performance: the main advantages of European-style brewer dryer are reliable quality and stable performance. According to brewer grain's special features, we match special dispersing device, feed screw device, pulse tube device, receiving device, receiving fan and other important devices for control and protection. With precise design and strict control, this system can work in a very stable and safe condition.
2. Strong heating capacity: European style brewer grain dryer adopts direct heating mode. It can adopts coal, electricity and diesel as heat source.
3. Low running cost: compared with traditional rotary dryer, the running cost of European style dryer can be decreased by 50% to 80%.
4. Environmental friendly: there is no waste water, exhaust gas and waste residue produced in the drying process. Therefore, there is no pollution to environment. European style dryer can solve pollution problem caused by harmful gas brought about by coal and oil combustion. This drying system can be used to improve atmosphere quality. It fully makes use of recyclable energy and conventional energy source, which is more beneficial for social sustainable development. With good economic and social profits, this European style dryer holds bright market prospect.
5. Good quality of final products: European style dryer adopts a very moderate drying mode which is similar to natural drying. Evaporation speed of superficial moisture and migration speed of internal moisture is very close, which make sure that the final products with good quality, good color and superior class. There is less fragrant volatile matter produced by common dryer. Also, there is almost no vitamin maintained for common dryer. Raw materials color changed a lot if you adopt ordinary dryer to dry vinasse.
| | | | | | | | | |
| --- | --- | --- | --- | --- | --- | --- | --- | --- |
| No. | Name | Model | Output capacity | Power | Electricity | Coal consumption | Manpower | Floor area |
| 1 | Commen rotary dryer | 1.2*12m | 1t/h | 19.4kw | 14.5° | 50-70kg | 3 | 60㎡ |
| 2 | Air flow dryer | QL1000 | 1t/h | 22.4kw | 16.8° | 90-100kg | 4 | 80㎡ |
| 3 | European style dryer | TDOS-2 | 1t/h | 13.6kw | 7.8° | 30-40kg | 2 | 35㎡ |
Working Principle
Vinasse is sent to dryer by screw conveyor. After entering dryer, vinasse will be driven by screw to internal side of dryer. There are some special devices cooperating with hot air of rotary drum, such as special lifting plate, dispersing device and cleaning device. vinasse will present suspension state and exchange heat. With the rotation of drum, moisture of raw materials are reduced fast. When the moisture of vinasse reaches to a certain level, they will enter pulse tube again where materials present suspension state. When material's moisture content reaches to appointed level, final products will be sent to receiving device directly. If the final moisture doesn't reach to standard level, materials will keep staying in pulse tube for further drying until final moisture reaches to appointed value.
In European style dryer, there are multiple drying stages. When the final moisture of raw materials enter a certain level, the temperature of vinasse will be kept in a safe range, which will guarantee the nutrition in raw materials will not be damaged.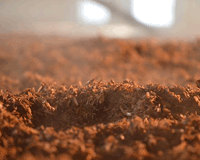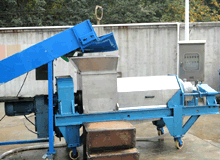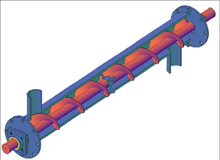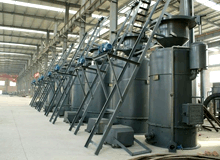 WET VINASSE VINASSE DEHYDRATOR VINASSE SCREW CONVEYOR HEAT SOURCE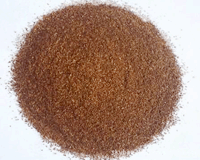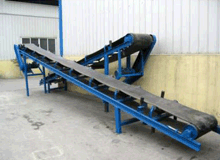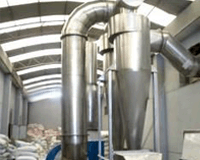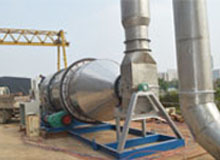 FINAL PRODUCTS VINASSE DISCHARGER CYCLONE VINASSE EUROPEAN STYLE DRYER
Technical Parameter
Model
Srew conveyor
Drying body
Model
Collecting&Discharging device
Fan
Overal dimensions(W*L*H)
Model
Power
Power
Dimensions
TDOS-Ⅰ
GX200×1.0m
1.1 KW
4-4.5 KW
1.0×3.8m
2.2 KW
Valve
5.5 KW
1.5*5.5*2
TDOS-Ⅱ
GX250×1.5m
1.1 KW
5.5 KW
1.2×4.5m
3.0 KW
Valve
5.5 KW
1.8*5.5*2
TDOS-Ⅲ
GX300×1.5m
1.5 KW
7.5 KW
1.5×4.5m
4.0 KW
Valve
11 KW
2.5*9.5*2.2
TDOS-Ⅳ
GX400×2.0m
1.5 KW
11 KW
1.8×4.5m
5.5 KW
1.5 KW
15 KW
2.8*9.5*2.5
TDOS-Ⅴ
GX400×2.0m
1.5 KW
15 KW
2.0×5.0m
7.5 KW
1.5 KW
18.5 KW
3.0*10*2.8
TDOS-Ⅵ
GX500×2.0m
2.2 KW
18.5 KW
2.2×5.5m
7.5 KW
1.5 KW
22 KW
3.0*11*3.0